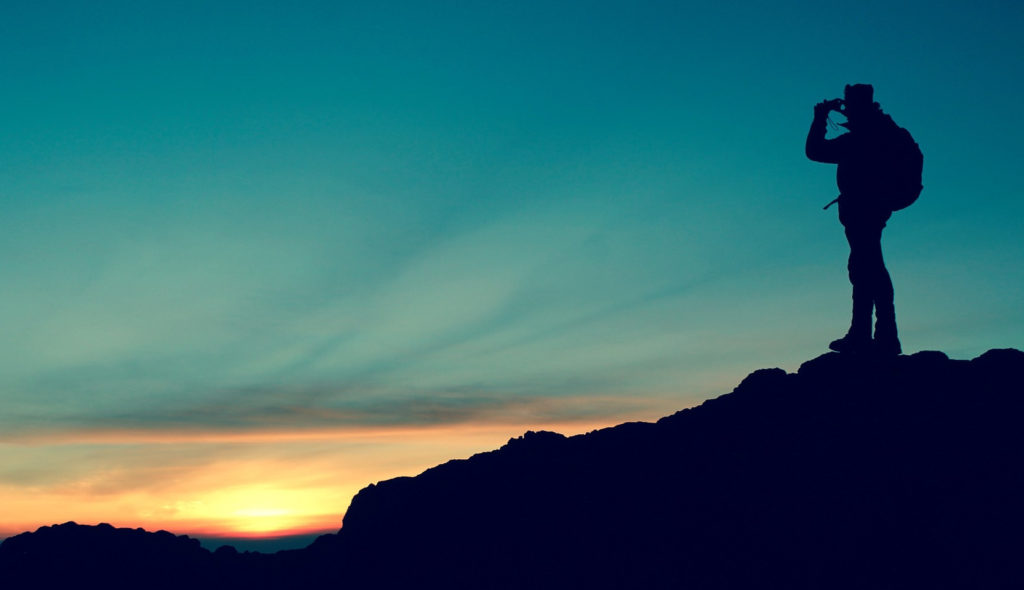 This isn't another of those manic, so-motivated, happy-2019-or-die posts, and it isn't for those who are perking right along with their champagne-bubbly, happy new year. This is a little something for the rest of us, those who are struggling to remember why we're getting out of bed every morning, those who leave for work when it's dark and come home the same way, and who can't seem to recall why making it through to the other end of the day matters. Why do we keep going? Why?
We keep going because on some level, we remember that this is yet another phase in a long, long cycle of them, and it, too, will pass. Remember that, at one time, we had goals. There was a plan. It all made sense; it seemed possible and so, so clear. And, in a similar article of faith, we just have to believe that we'll get back to that place again, or a better one, if we just keep plonking one foot down after the next.
I don't know, okay? I'm just passing it on because, if you're seeing this right now, I'm betting you needed it, too. Keep going. Don't give up. Just do the thing, whatever it is, and then the thing after that. Repeat as necessary. In a month or so, let's agree to check back, to see if we were right, and how we did.
---
I'd like to offer my sincerest apologies to our patrons and subscribers for everything I dropped in December. I plan to write about this a bit more personally in our FB group, but for here it's enough to say that this has been a seasonal issue for a long time and that this year there were other factors that piled on, but in spite of them this episode hasn't been as "bad" as previous years. Michael and I didn't get a lot of writing done (not to mention ignoring our web presence entirely), but we did spend quite a few hours working on background material for the storytelling we'll be doing in 2019, and making notes on that. We're also taking some well-timed advice and simplifying our publishing schedule for the rest of the winter, primarily to give me time to continue my recovery. We're keeping the podcast reproductions we've planned, and we'll still be offering extra, quality content for our patrons and subscribers, but other things like the novellae and the brand relaunch are being pushed back on the calendar until I've gotten some of my mojo back.
---
Where did all that fabulous, high-flying energy from last summer go, you may be asking? Well, I've been asking it, too. The answer derives from what I said above, about this being a recovery. I had to pull my shtuff together in a hard-core hurry back in early May, and then function like a high-capacity, multi-tasking freak for months. I did it so well that I wondered if I'd somehow high-hurdled over the last of my mental struggles and into "wellness," though I think I always knew, at my core, that it wasn't true. What does seem to be so is that the "low" wasn't quite as profound as it was last year, and isn't lingering as long. If I can just get off my own case about what I'm not getting done, I should be back on the upswing here in just a few weeks.
Until then, I'd purely love to know what's putting the bounce in your step these days, if anything. Got some good news you'd like to share?