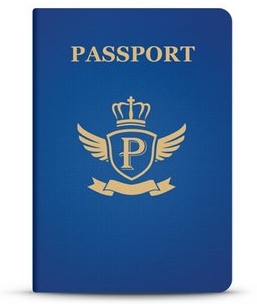 Welcome to our patrons' page! If you're interested in supporting the story-telling Michael and Alesia do, whether through regular, direct monthly contributions to their cause or an annual amount, then you've landed on the right page. This is where you can browse through the tiers of patronage we have on offer currently, and select the one that's right for you.
Clicking on any of the bright red "Buy Now" buttons will bring up a window from our super-secure cart service with a quick and easy way to enter your payment information. You should receive a confirmation email at the address you provided (double-check for typos!) almost right away, and that's also when you start enjoying the benefits of patronage! Finally, please be advised: If you have a PayPal account (they're our "payment backend"), they're going to be insistent about you providing your login credentials. Because there's been some confusion, we've added a blurb about this at the bottom of the page.
We love getting feedback from potential patrons, so if there's something you'd like to see from us that's in our power to give, but isn't listed here, please send an email to support (at) metaphorpublications [dot] com (subtracting the frippery) to let us know what you think.
As always, patronage is entirely voluntary, and greatly appreciated!
Passport Member $1/month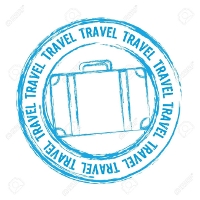 Thank you! Every dollar helps, and we appreciate the faith you're showing in us as creators! Please allow us to  show our gratitude by offering you:
a code for a membership pass to The Passport Lounge, our exclusive Facebook Readers' Group.
access to our Patrons-Only blog feed at the basic Passport level, through which we'll be offering early access to all our published works in their various forms as well as hefty discount coupon codes available to Patrons Only, plus
exclusive access to bonus material from the stories that isn't available to anyone who isn't a patron. Through our newsletter, The Menelon Gazette, we'll send patrons-only links that may include, but aren't limited to:

"a day in the life" articles from a character's point of view
outtakes from podcast episodes
artwork that relates directly to what you're reading & hearing, PLUS

exclusive invitations to virtual, patrons-only launch parties held via streaming service to be selected soon.
This is a good starter-level if you've read Raven's Tears (and perhaps even Dead Man's Trigger!) and you'd like to keep up with what's coming next. This patronage level gives you direct input into future stories from Menelon, and allows you to interact directly with other readers, listeners, and fans!
| Monthly subscription ($1 USD) | Annual subscription ($12 USD) |
| --- | --- |
| | |
Regional Passport Member $2/month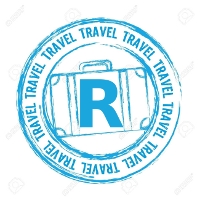 Thank you! That's an awesome statement of faith in us as creators, and we appreciate it. In addition to everything we offer for the basic passport (see above), please allow us also extend to you:
behind-the-scenes access to photos, videos, and audio recordings of us doing what we do, at least one a month but likely more.
occasional offers for audio and video playlists in Menelon-inspired themes. These are the playlists Alesia uses to set the right mood for the energy needed to write in a particular place, or for a particular character, and will be shared on at least one popular sharing service, and curated regularly.
a complementary subscription to ONE story line in our catalog of podcast reproduction series', any of which will supply up to 3 episodes a month!
This passport level is particularly good for fans of a particular Menelon story line who would also like to know a bit more about us as creators, and perhaps even curious about some of our other stories, too. If you're looking for access that's a bit "meatier" than basic patronage affords, then this is the level for you!
| Monthly subscription ($2 USD) | Annual subscription ($24 USD) |
| --- | --- |
| | |
World Passport Member $5/month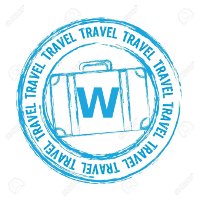 Wow, thank you! A pledge at this level does quite a bit to keep us going, and we hope to reflect that by showing our appreciation in a real way. As an expression of our gratitude, in addition to what's on offer at the previous two levels, we'd like to add:
LIVE CHATS once a month with Alesia and Michael, via Facebook Live or some other streaming service. You'll be notified of the next in our patrons-only blog, plus have access to the archive of past sessions (? dunno about this for sure). These will take the form of an AUA (Ask Us Anything) or, upon request, a "writers" workshop" session exploring the ins and outs of fantasy fiction and world creation.
Complementary access to ALL episodes in ALL the story lines in any of our podcast reproduction series! Any novel, novella, or short story podcast reproduction we produce is yours for the listening, with our profound thanks.
This patronage level affords you a level of access to Menelon and its creators that puts you inside some of the fantasy products that are created there. With complete access to our growing library of podcast reproductions, you're in a position to note cross-over bits in the story-telling, and the live chats give you opportunities to speak to Michael and Alesia about the things that most intrigue you, whether you're a reader/listener, or a writer yourself.
| Monthly subscription ($5 USD) | Annual subscription ($72 USD) |
| --- | --- |
| | |
VIP Passport Member $10/month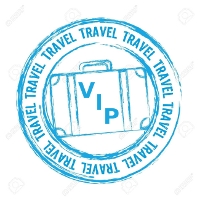 Um. Wow. Thank you. That is a profound statement of faith in our ability to crank out content as creators. It's humbling, and we appreciate it a lot -- so much so that in addition to everything else on offer in the previous tiers, we'd like to add:
each month, we'll supply something from the world of Menelon for you to download and enjoy, sometimes even to use as you will under a Creative Commons copyright. It'll be a map of someplace relevant to our current stories, or a character profile, deleted or cut scenes from Seven for a Secret, artwork inspired by the world or the stories -- something extra and tangible for you to enjoy.
Exclusive membership in our VIP FB group (as of 8/16/18, still to be created, but coming soon!), where Michael and Alesia will be found hanging out rather often. Not just to socialize, though that's fun, but also to work through some "deep Menelon" ideas and concepts with as much of your feedback as you'd like to give -- and this includes secret content for a brand new place, a "world within a world", a lost, soon-to-be-discovered civilization on Menelon: RHTAAN.
We also give patrons at this level the option of receiving public thanks from us via our social media accounts plus in our regular newsletter. If for any reason you'd prefer your patronage at this level to remain anonymous, we will of course respect your wishes. Your privacy is important to us, too. 
As of now, this is the highest level of patronage we offer, but as always, we're open and interested in your ideas as to how we can make this entire arrangement better for you, and for us. Please don't hesitate to reach out to us with any suggestion you may have -- as VIP Patrons, you've got many ways to contact us directly, and we hope you will.
What are you waiting for? There's a whole world in here! 🙂
| Monthly subscription ($10 USD) | Annual subscription ($120 USD) |
| --- | --- |
| | |
---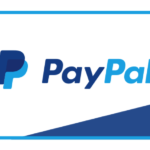 Normally, PayPal is pretty good about letting folks checkout however they please, but with subscriptions they don't. They want, and depending on your legal jurisdiction, may be required, to have you log into your account to complete the transaction.
If you don't want to login when you subscribe, you may be able to get around it. Here's what PayPal says you can do:
"Most customers who pay without a PayPal account don't have a login cookie on their computer, because they haven't logged in to a PayPal account. By default, these users see a checkout screen that displays the optional credit card checkout method with the login.

"To see this screen, clear your cookies, then restart your browser and try the payment process again."
If you have any problems, please get in touch!