Raven's Tears: Special 3 Day Price Reduction!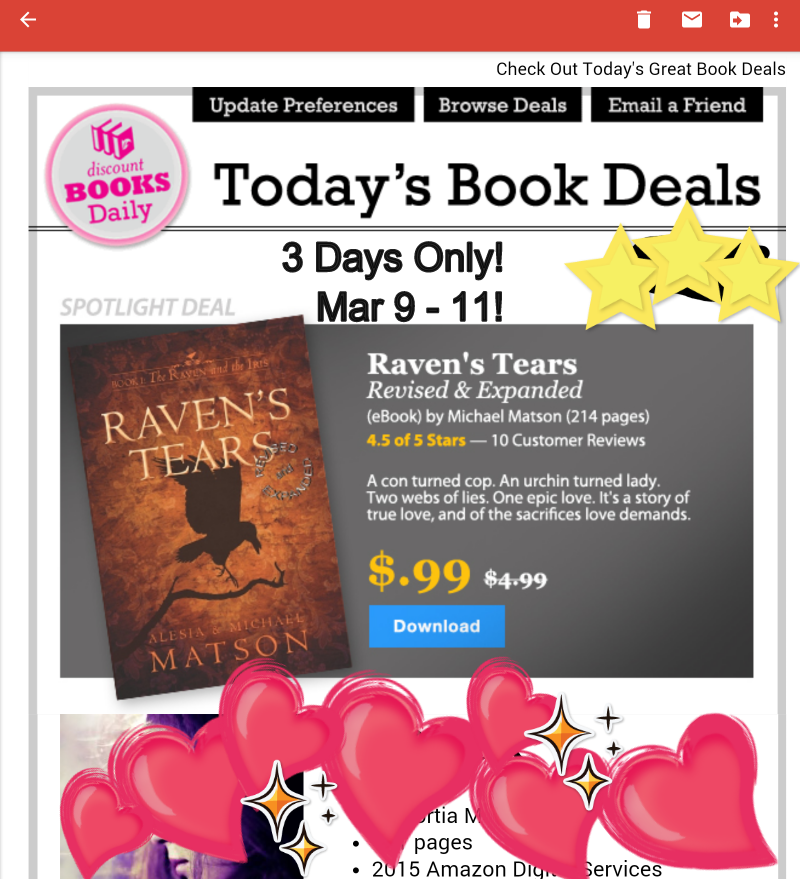 We've teamed up with Discount Books Daily to offer all you gamers and role players a special price-drop on Raven's Tears - March 9th through the 11th, this introductory novel to the world of Menelon is priced at only 99 cents!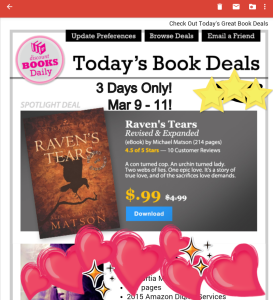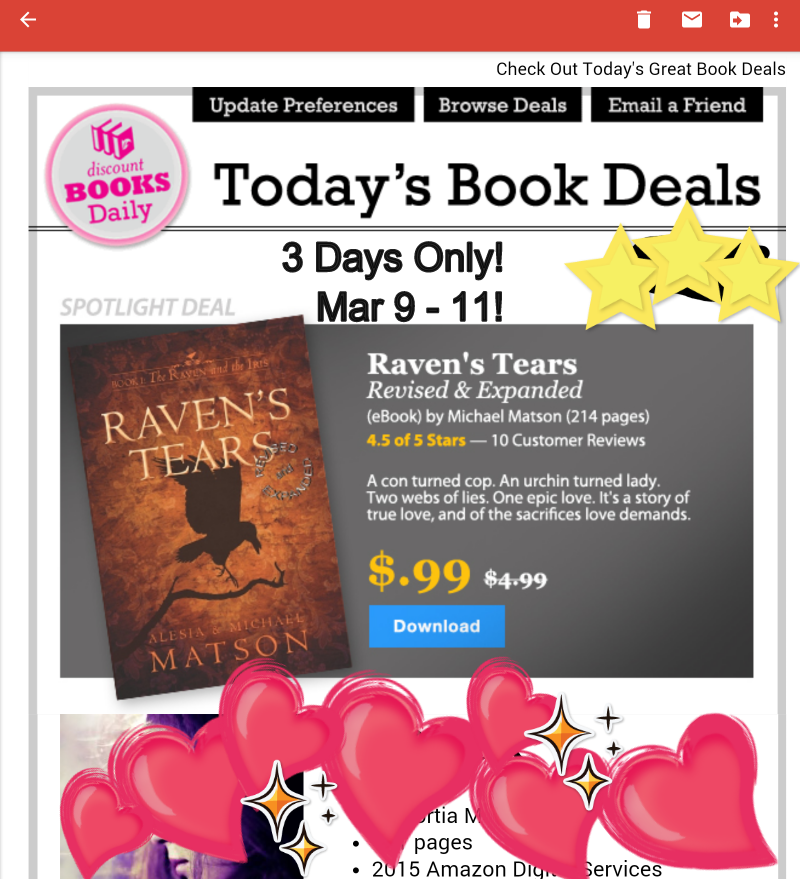 Don't wait. Seriously, if you're like me, you'll just forget. Click the link now. Get it while you're thinking about it - the price is never going to be lower (Amazon won't allow it)!
AE Matson is an author, and Creative Director, at Metaphor Publications. She's also a textile fiend, SFGiants fan, aspiring Buddha, RPGer, tech-geeky, crone, corsair. It's all about the stories. What's yours?