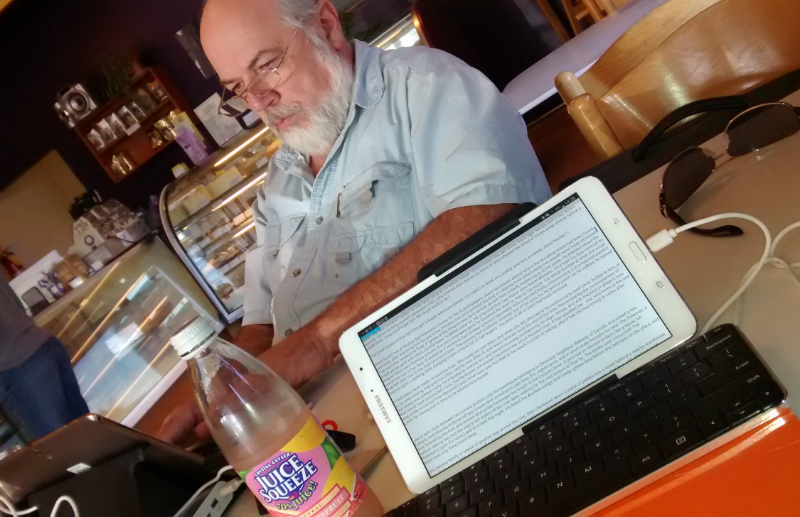 Mobile gear means we don't have to stay home to get work done, so sometimes we don't. Our files are still on our server at home and we access them just as we would if they were on Drive or Dropbox. These early sessions mostly consist of Michael and I writing new solo scenes for insertion into the manuscript, or rewriting scenes already extant. That's easier to manage in public than trying to collaborate on the same scene, and it means we get a lot more done.
Say whatever the hell you want about how mobile devices are "ruining" our ability to spend time together - they're part of what's helping us craft a story, and in point of fact have done as much to keep our relationship strong as diving back into the story has.
Okay. I've faffed around for long enough. Back to it!
AE Matson is an author, and Creative Director, at Metaphor Publications. She's also a textile fiend, SFGiants fan, aspiring Buddha, RPGer, tech-geeky, crone, corsair. It's all about the stories. What's yours?