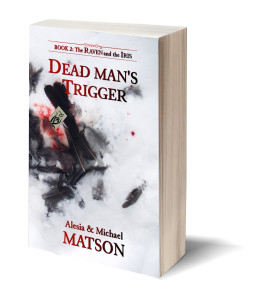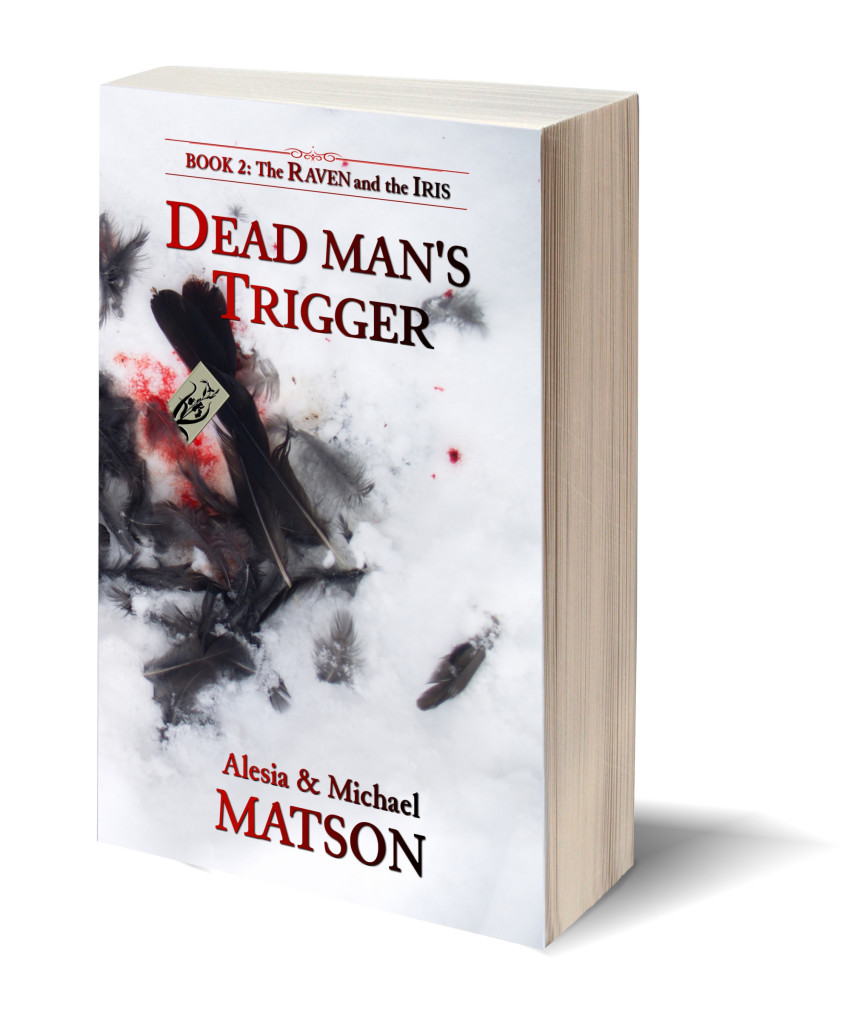 The action packed sequel to Raven's Tears! is here!
One for sorrow, two for joy…
One winter night in the month of Vilmath, Raven and Iris face off high atop Fernwall's iconic Morrissant Bridge. It's been four months since he discovered her secret identity as the thief of the Magun-Zak, a priceless and ancient artifact of dwarven origins, and the night he confronted her with her lies. As Angel, she can't forget him, but as Iris, she's had to spend too many nights prowling the shadows in the harbor district protecting her dead man's trigger, the secret cache of documents holding her ex-partner-turned-nemesis at bay. That night on the bridge, injured, exhausted, and surrounded by her enemies, the Iris finds herself making a choice between rage and love, one that will change her life, and Raven's, forever.
Three for a girl, four for a boy…
Raven's had a stack of problems: The wrong criminal is on trial for the theft of the Magun-Zak. Raven knows who did it and has the evidence, but he can't bring himself to arrest the love of his life, no matter her crimes. Mercenaries and other hired goons are roaming with impunity south of the river, stirring up trouble in the poorest districts of the city. Everyone wants answers he hasn't got, and faced with the choice between betraying Hal Roland, the only man in Fernwall who believes in him, or Angel, the only woman he's ever loved, Raven decides to try drinking and whoring himself to death, first.
Five for Silver, Six for Gold
Louis Arnot has bided his time, gloating as Angeligue's health begin to fail and her public quarrels with Vincent explode across the daily society pages. His plans never included the possibility that she could fall in love - or that she'd betray him again and again for the hope of a "happily ever after" with a con turned cop! As the effects of Louis' secret operations begin to make life difficult for the poor folk of the city, Raven must use all inventive skill to discover Arnot's plans before Fernwall's river district erupts in open warfare.
When Inspector Barbara Cole is severely beaten and left for dead in the river district, it sets off a cascade of events that drive Vincent and Angelique to a high-stakes confrontation in the heart of the Merchants' Quarter. Can Raven recognize the truths between the Angel and the Iris before it's too late?
And will Iris ever forgive Vincent for abandoning them when they needed him most?
Seven for a Secret to be published soon!
Dead Man's Trigger costs $4.99 USD
Buy from Amazon
Buy direct from us

Now available
exclusively on Amazon