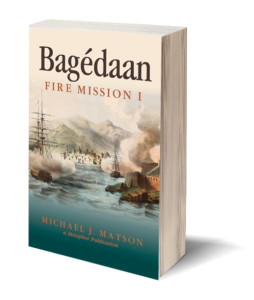 "What sets apart this fantasy novella from others is that as clearly mentioned from the beginning of the book, this is just the introductory piece and reader's interface if I can call it like this to a very well thought through and portrayed parallel universe. Everyone reading the book will understand exactly what I am referring to. This is the first battle of many that come after years and years of The Great War, a battle that is lost even before it started, to win back the lost city of Bagédaan from its occupants. Fast paced and intense, with lots of details within and beyond the book, it is definitely one of the very promising fantasy series." ---Brianna
"A total David & Goliath story, David being of course the young Capt. Terrell and his merry band of misfits and Goliath being the epic battle that they are about to face. The author really gets you to feel every nuance of the story, all the pain and anguish, the fear, the loss and at the same time he lifts your spirit with the friendships and brotherhoods that evolve throughout the book. The final scene is very touching and it brought home to us the reality that its not the winning that's important its the road you took to get to it and the people that you met on that road. Thank you Mr. Matson and please get busy on the next one, I can't wait!!" ---LHarrison
Metaphor Publications, Inc. is happy to offer this first novella in the "Fire Mission! Series," our first fantasy, war series! The ebook has been formatted for the internet-savvy, 21st century reader. In electronic form (Kindle, Kobo, Nook, etc.), Bagédaan is complete with active links to entries in Menelon's online wiki, giving the reader access to maps, background information, cut scenes, and more, all fleshing out the battle space, and the fantasy world of Menelon.
It's a new way to immerse yourself in the the "pain and anguish," of the war torn world, and the "friendships and brotherhoods that evolve" among the Golden Dawn crew so many fantasy readers have grown to love. The problem is...
Nobody expects them to live. But everybody wants them to win.
Join the crew for this winner take all battle for the last coastal stronghold of the Confederation.
Fire Mission I: Bagédaan costs $2.49 USD
Buy from Amazon
Buy EPUB direct from us