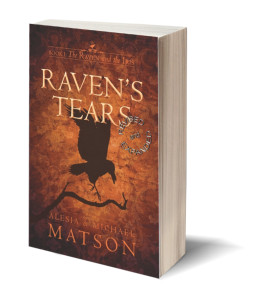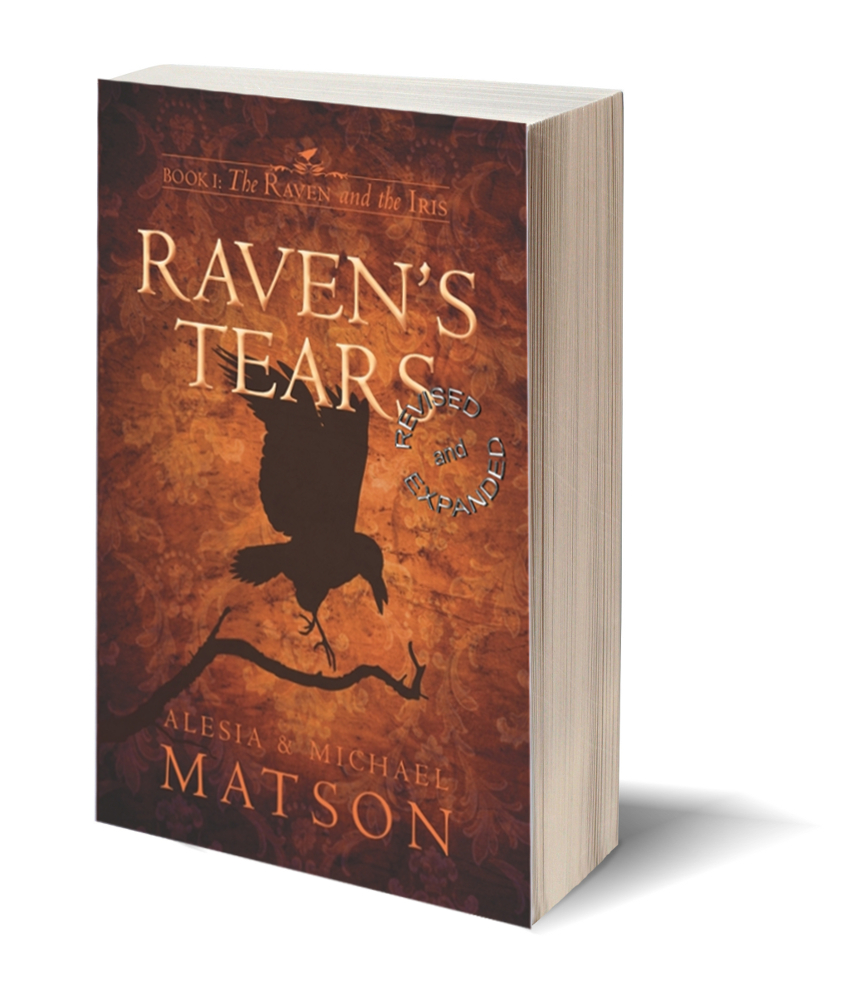 Raven's Tears is the first book in the LitRPG fantasy trilogy, The Raven & The Iris.
A Masquerade of Angels
In the heart of the City of Angels, exclusive enclave of Fernwall's titled elite, Lady Angelique Blakesly, a young, widowed noblewoman has emigrated from the war-torn ruins of ancient Vin-Nôrë. Her claims to be the last known heir of the barony of Carlisle have been accepted by the ruling class of her new home and it seems she's found safety and sanctuary at last. However, nothing with Angel is ever what it seems, and the baroness' reserved demeanor conceals another life, one with ties to Fernwall's criminal underworld and links back to a war that everyone thinks is over. It's simple enough to keep her two distinctly different lives separate from each other until she falls in love with Raven, and finds she doesn't want to have to lie to him, or to anyone, any longer.
A Conspiracy of Ravens
The Raven is Sir Vincent Sultaire, a con-man, some-time inventor, information broker, and playboy who is serving out a sentence as a chief inspector for the city's police department. The thing is, he hasn't quite given up on his old life, and has used his charm, wits, and way with inventions to supplement the meager allowance he's permitted in order to complete his term of service. How he's also managed to tangle himself up in a state that looks suspiciously like "love" with the beautiful and enigmatic Lady Blakesly, he's not quite sure. They've been happily seducing each other under the noses of the ruling class for months when he's tasked with solving the mysterious theft of an ancient and priceless dwarven artifact. The trail he follows take him into the Thieves' Quarter in search of a master thief with syndicate connections. The last thing he expects to find there are the clues that implicate Angel in the crime of the century.
A Desperate Hope
Forced to confront her past, Angel plans a daring venture to free herself from her ties to her past. As the Iris, can she confront her past and put the pieces to protect her future in place before Raven discovers the truth?
The story continues in November, 2015 in Dead Man's Trigger, book 2 of "The Raven and The Iris." Inspector Barbara Cole is severely beaten and left for dead in an alley, setting off a cascade of events that drive Vincent and Angelique, as the Raven and the Iris, toward a desperate, wind-swept climax atop the iconic Morrissant Bridge. Can Raven recognize the truths between the Angel and the Iris before it's too late?
And will Iris ever forgive Vincent for abandoning them when they needed him most?
The trilogy concludes with the blockbuster finale, "Seven for a Secret." Coming soon!
Raven's Tears costs $2.99 USD
Buy from Amazon
Buy direct from us

Now available only
on Amazon
The Podcast Reproduction
If you are a Menelon Passport holder, advertising free versions of these podcast reproductions are available to you for free, as a part of your subscription.
| Episode | Show notes link |
| --- | --- |
| Preface | Michael & Alesia's introduction. No show notes. |
| Prologue | No show notes. |