Third Ed. Encyclopedia of Science Fiction Now Free Online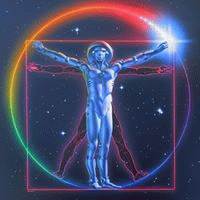 For those of us who really like a bit of science fiction with our fantasy (and vice versa), all 17, 500+ entries in The Encyclopedia of Science Fiction, 3rd ed, are now free, and searchable, online. The first edition of this tome was published in 1979 -- in paper --  and it won a Hugo award for best nonfiction work in 1980. The second edition came out in 1993, and in deference to the times was also made available on CD-ROM. It also garnered a Hugo. The third edition made the leap to the internet, and won a third Hugo. This year's edition also bows to modern technology and has been made available to the entire science fiction community -- readers, writers, and gamers -- entirely free, though you can donate to support the endeavor if you choose.
To learn more about the SFE, visit this link on LitHub, and by all means read the SFE entry on itself. We think you'll find it a valuable resource, as well as a downright entertaining read. As LitHub says, "Of all the things you can read on the internet, The Encyclopedia of Science Fiction is one of the only good ones."