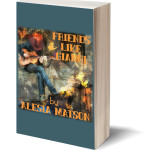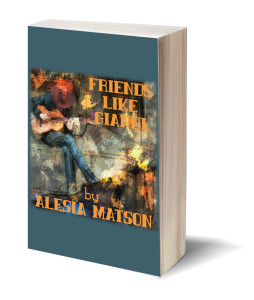 A story set in the fantasy world of Menelon about a bard on the run from her past. In this short-short (less than 4000 words), she hits rock-bottom and has to find a way to pick herself up again.
In a nowhere dive in a nowhere town at the far end of a chain of islands that the rest of the world hasn't discovered yet, a young bard named Zephyr is struggling. Framed for a crime she didn't commit, and afraid she's been abandoned by the man she loves, she's running as much from the pain of her memories as the bounty hunters who compete to claim the price on her head. The problem with running away, however, is that it's also running TO some place else. One night, Zephyr stops running only to find herself dueling with her lute and her wits against the enigmatic Gianni Prutech.
What does Gianni really want from Zephyr? Will she be a free woman when the sun rises, or will her past catch up with her at last?
Friends Like Gianni costs 99¢ USD
By from Amazon
By direct from us